Lydia Reed
REALTOR®, Sales Associate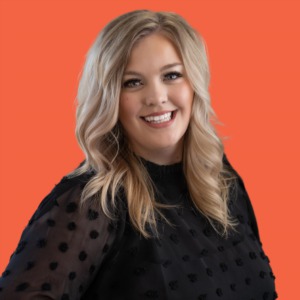 Lydia Reed lives the Appalachian dream life here in West Virginia. Born and raised in Greenbrier county, she currently resides in Rainelle with her three dogs; Cash, Harley, and Molly.
Lydia grew up in the photography industry and attended many conferences and conventions throughout her formative years. These experiences offered her the opportunity to learn from some of the most creative and successful marketing professionals in the country. Lydia also serves as the marketing director for Patterson and Co. Luxury real estate, giving her a unique skill set to market and sell the property.
When asked what she loves most about real estate she stated, "Because it all starts at home. It is the safe place we yearn for when the world falls apart. The home is the center of relationships. Buying a home is more than escrows and inspections, it is one of the biggest decisions of a buyer's lifetime and it is the beginning of a beautiful new chapter. As a real estate agent, I do more than sell and list homes; I share in your dreams, celebrate your accomplishments and look forward to the legacy you build in your new home."
When Lydia is not in the office she is most likely spending time with her family and fur babies. Lydia is an avid outdoor enthusiast, from fishing and kayaking to backyards BBQs, the great outdoors is her happy place.
Testimonials
Lydia is professional, genuinely caring, organized, and will get the job done all while making you feel informed and at ease.
Linda Gabbert
My name is Patty Feamster, I'm originally from Lewisburg and in the process of moving back. When you think of moving you look for Realtors. I look at locations and the Agents. Mainly to see if I know the property and/or agent. I'm friends on Facebook with a lot of people I actually haven't met, but your continuous contact you begin a friendship. I have been friends with Lydia Reed and her family for many years. Lydia is very passionate about everything she does or wants. I have purchased products that she was involved in. She gives 1000 percent in all that she does, from family, fur babies and her work. You are with a great company that appreciates you and your values……. Go Lydia??
Patty Feamster
Lydia is hands down one of the hardest working individual I have had the pleasure being around . With that being said she makes every part of buying, looking , or selling your home/land EASY ! If you want the job done right & efficiently Lydia is the woman for the job . Highly Recommend!!!!!
Kelli Lilly
Lydia is a remarkable young lady that is very professional and hardworking.
Cheri Perry