5 No-Fail Tips For Choosing Front Door Colors For Brick Houses
Posted by Alisha Patterson on Thursday, September 30, 2021 at 11:48 AM
By Alisha Patterson / September 30, 2021
Comment
Enhance the beauty of your brick facade with these no-fail shades.
By Elizabeth Sweet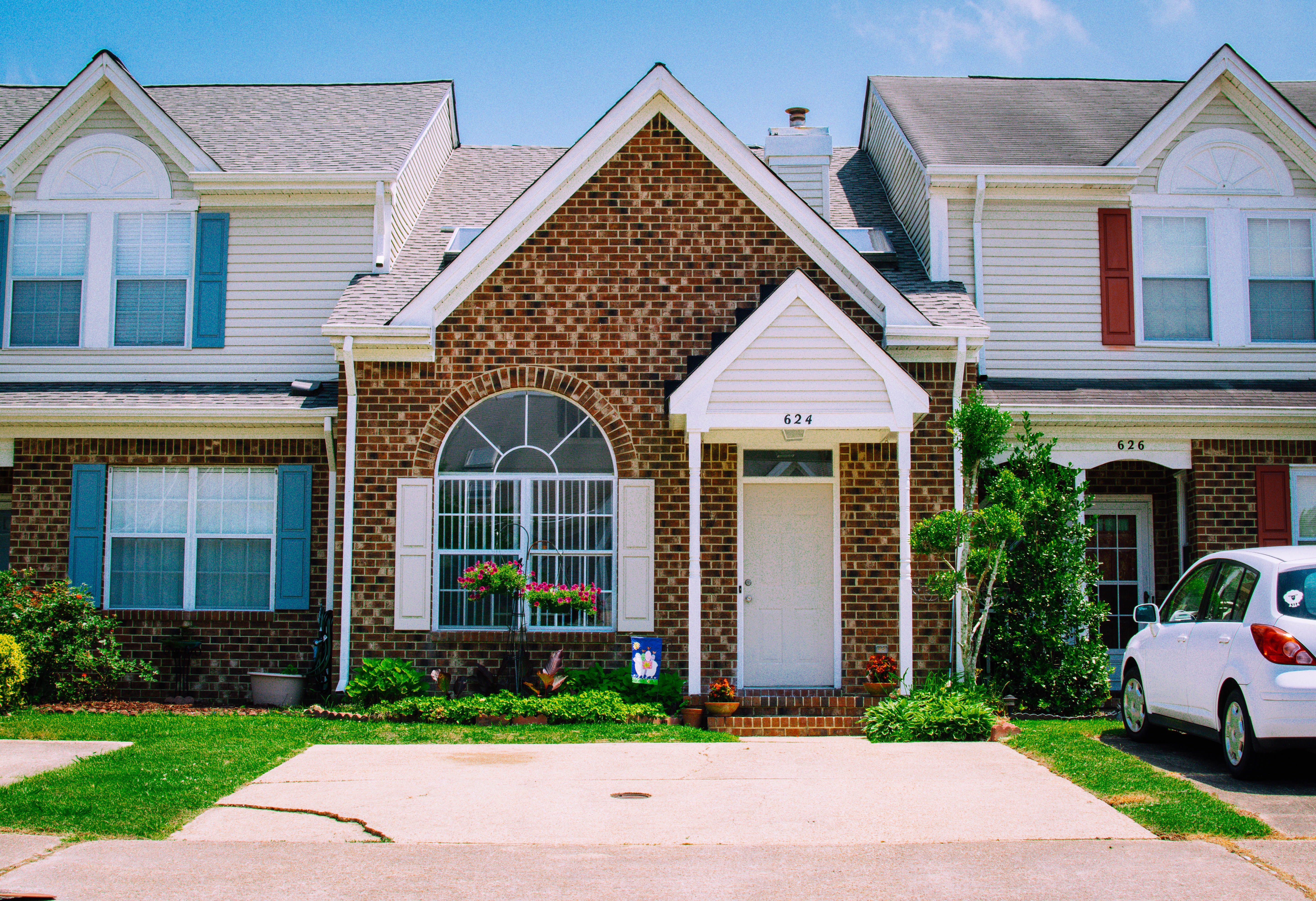 With so many colors to choose from, deciding on a single shade for your front door can be intimidating. Follow these simple steps for choosing the perfect color.
1. Stick to Livable Neutrals
While paint color selection is always an opportunity for creative expression, it's often best to stick to a livable neutral palette that will stand the test of time. Versatile neutral hues, such as gray, brown, or taupe, pair nicely with brick tones and might also make your home easier to sell if you choose to move down the road. These colors don't fight with the brick's innate appeal and often accentuate its beauty rather than detracting from it.
2. Utilize Tones From Nature
If you'd like to incorporate color, select rich tones from nature, such as deep earthy greens, blues, and dark browns. A black front door in a high-gloss exterior finish is also a solid choice. Ensure notable contrast exists between the brick, trim, and the front door color to make it pop.
3. Match Front Door Colors with a Professional
If you're still stuck on choosing a color, remember: Because brick is a natural material, variations in color frequently exist. To match your front door to the brick, have a paint professional help you select a speck of cream or a darker brown spot within your brick sample to use as the trim shade or front door paint color. Be sure to test color matches before painting.
4. Explore Front Door Colors on Foot
If you're stuck on a front door color for your brick house, take a walk! Explore your neighborhood on foot to take in other homes' curb appeal and take note of what colors other brick exteriors in your area have used. Do certain combinations stand out to you? What contrasts are pleasing to the eye? In addition to offering inspiration, this strategy can help ensure a positive result by keeping your neighborhood consistent and maintaining your collective home values.
5. Test Front Door Colors
It's essential to test colors in person before making a final selection. Every brick material is different, and choosing a paint color from a photo or computer screen alone can result in an expensive mistake. If you decide to paint the trim as well, test samples on both sides of your home and observe it in the morning, afternoon, and evening. Remember that natural sunlight changes the appearance of color depending on the weather and the time of day.
You can find the original post at: https://www.bhg.com/home-improvement/door/exterior/front-door-colors-for-brick-houses/